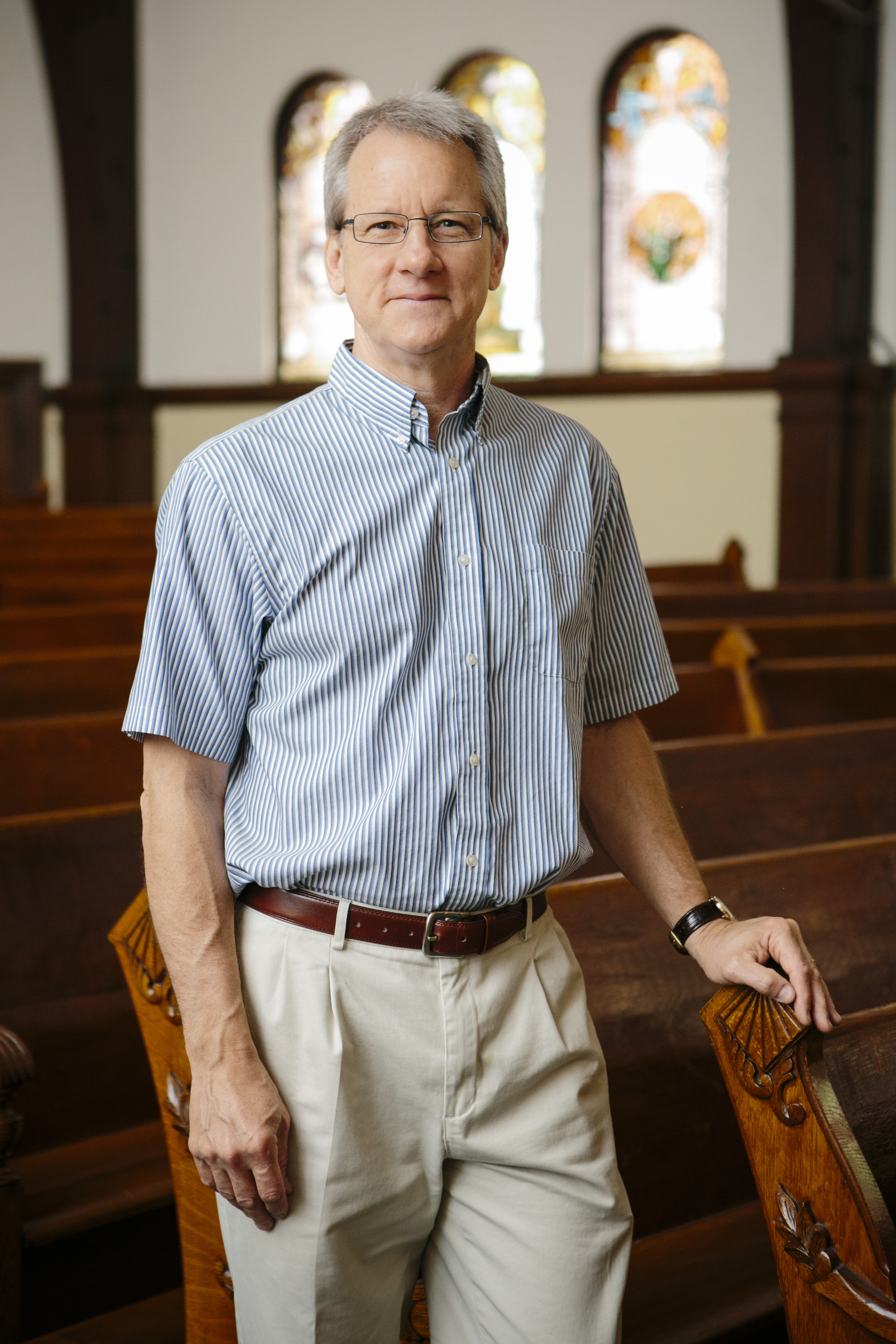 Pastor Dan and his wife Kathy both grew up in Cheektowaga, New York, a suburb of Buffalo. Dan came to Boston in 1977 to attend Boston University, graduating in 1981 with a Bachelor of Arts in biology. He encountered God in the summer of 1978 while working as a door to door dictionary salesman! Kathy came to Boston in 1980 and graduated from UMass Boston in 1983 with a Bachelor of Science in nursing. God revealed his grace to her in the summer of 1980.
Dan and Kathy were married in 1981 and have eight children, two son-in-laws, and three grandchildren. Their children range in age from 32 to 12 years: Thea (Gordon), Elise (Ian), Evan, Amy, Paul, Mary Jane, David, and Joelle. They have lived in the Mission Hill neighborhood of Boston since 1986.
The Lord called Dan to ministry in 1983 and he received his Masters of Divinity from Gordon-Conwell Theological Seminary in 1987. He has served in churches in Boston since 1987 as an associate pastor, a church planter, and a co-pastor before coming to Cambridgeport Baptist in March of 2000.
Steven Shitemi was born and raised in Nairobi, Kenya. Steven is married and they have one beautiful daughter. Steven knew he was called to ministry at a young age. After a short time in the airline industry he pursued ministry full time - obtaining his Bachelor's in Theology and going through the Kinara Leadership development at the Nairobi Chapel. After six years of serving in various roles at the Nairobi Chapel, he came to CBC in May of 2018.
Director of Children and Family Ministry
Rahel has been a member of this church since 1997. She has a spiritual calling and ongoing passion to minister to children and youth, and in particular to families by making them aware of God's purpose in their role as teachers of their children.
Rahel and her husband Melaku have three children. She is currently attending Gordon Conwell Seminary.
Karen and her husband Alex began attending CBC in 2006 when they were engaged. Now, many years and four children later she is happy to serve in this role alongside a church that is like extended family! Karen handles church communication, building usage, and general administrative support.
Myriah Johnson is a longtime member of CBC, along with her husband Chad and their three children. She brings a talent for brainstorming, creative touches and administrative detail to the staff team.